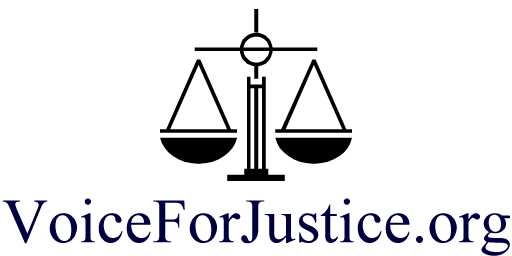 JUSTICE SERVED IN BARRISTER RIZWAN CASE
Background: Following the killing of innocent Brazilian citizen Jean Charles de Menezes in a London tube station on 22 July 2005, the necessity of a civilian team to protest and prevent any such incident to repeat itself was widely felt.
Voice for Justice was formed in the UK in June 2006 in the wake of meetings being called protesting Forest Gate Raid (2 June 2006) when innocent households were being raided by British Police (please see VFJ letter to the British Prime Minister dt. 12-07-06).
Since then, Voice for Justice went on strength to strength raising its voice against injustices …
We have been protesting the ongoing harassment, beating and killings of NRBs in Dhaka and Sylhet International Airports (for example, the killing of Surot Mia and Mogol Qureshi at Dhaka airport).
When Barrister Rizwan Husain was beaten and tortured (inflicting horrific multiple injuries including fractured right leg and limb) by some air force personnel on duty at the Dhaka International Airport on 14 April 2008, Voice for Justice went on to organise Protest meetings and processions attended by thousands and thousands of angry protesters in
- London Muslim Centre (27 April) and in
- Altab Ali Park (18 May) and
- Barricading Bangladesh High Commission offices in London, Birmingham and Manchester (27 May) in the UK and in overseas public meetings:
Stockholm, Sweden (1 June),
Madrid, Spain (30 July),
Belfast, Northern Ireland (12 August), and
Joint Convenors' meeting in Hawaii, USA (27 September)
thus, forcing the Government of Bangladesh to declare a General Court Martial to bring the culprits to face trial.
The judgment received on the 7th of October 2008 has been the following :
1. Anwaar - jailed for 8 months
2. Delwaar - jailed for 5 months and dismissed from BAF job,
3. Saifur - jailed for 5 months and demoted,
4. Mojeeb - jailed for 5 months and all promotion cancelled.
In celebrating victory, I have called for a Meeting at the London Muslim Centre on Thursday the 9th of October 2008 at 5pm mainly to honour and thank those fearless people who supported Voice for Justice in its most difficult times in the past five months.
Our current and immediate future tasks:
We have lodged a strong protest to the ILO in Geneva against Kuwait on the issue of its recent expulsion of Bangladeshi expatriates.
We are looking at improving working conditions of expatriate workers in the Middle East.
We are investigating the Centre for the Rehabilitation of the Paralysed (CRP) in Bangladesh (ie Founder Miss Valerie Taylor OBE and her mission to serve the needy and the poor allegedly being threatened...).
Voice for Justice is expected to grow everywhere in the globe, led by like minded academic friends, to oppose, protest and if possible, prevent injustices (local, regional and global) and seek justice.
Dr. Hasanat Husain
On behalf of Voice for Justice.
...........................
Here are some snippets from leading dailies in Bangladesh reporting on the justice served on those who
committed violence against British Barrister Rizwan Hussain: