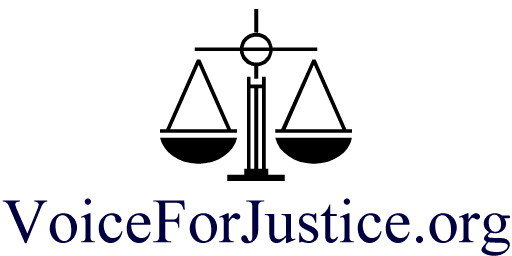 Samples of correspondence between VfJ Conveners and their respective government representatives on the Israeli attack on the Gaza Aid flotilla
To
RT. Hon.Nick Clegg MP,
Deputy Prime Minister,
House of Commons, London, SW1A 0AA
5 June 2010

Dear Sir,

Israel's deadly raid on a flotilla of aid ships headed for Gaza has shocked the world.

Israel, like any other state, has the right to self-defence, but this was an outrageous use of lethal force to defend an outrageous and lethal policy -- Israel's blockade of Gaza, where two thirds of families don't know where they'll find their next meal.

The UN, EU, and nearly every other government and multilateral organization have called on Israel to lift the blockade and, now, launch a full investigation of the flotilla raid. But without massive pressure from their citizens, world leaders might limit their response to mere words -- as they have so many times before.

We call for an immediate, international investigation into the flotilla assault, full accountability for those responsible, and the lifting of the Gaza blockade.

Also, we thank you for your recent statement affirming the necessity of ending the Gaza blockade.

With best regards,

Dr. Hasanat Husain MBE
Convenor,
Voice For Justice World Forum.
www.voiceforjustice.org
From: Libdemleader LIBDEMLEADER@parliament.uk

Subject: Your message to Nick Clegg MP, the Deputy Prime Minister, UK

To: "'hasanathusain@yahoo.co.uk'" hasanathusain@yahoo.co.uk

Date: Tuesday, 29 June, 2010, 14:02

Dear Dr. Husain,
Many thanks for emailing Nick Clegg about the interception by Israeli forces of a flotilla of vessels carrying aid to Gaza. I'm replying to letters and emails on Nick's behalf. I am sorry for the delay in responding and I hope you will understand that, due to the sheer volume of correspondence which Nick receives, it can take some time for us to reply.
The Government was very clear in its disapproval of the Israeli actions which ended in such heavy and tragic loss of life. You may also be interested to know that on the day after the interception, Nick himself called for the "unjustified and untenable" blockade of Gaza to be lifted.
First and foremost, the Government needed to make sure of the safety of the British nationals who were involved. We immediately pressed Israel to provide full information on British nationals detained during their operation. This was made more difficult by the fact that many of those on board the boats did not have passports. However, British consular staff visited the prison where the flotilla passengers were being detained, provided consular support to British detainees and pressed for their release at the earliest possible opportunity. At the time of writing, all except one dual Israeli-British involved have left the country. The one dual national was released to their family in Israel.
We have underlined the need for a full, credible, impartial and independent investigation into the events of 31 May. We have made clear that we want to see a process that ensures full accountability and commands the confidence of the international community, including international participation.
Israel's announcement of an inquiry headed by former Supreme Court judge Yaakov Tirkel is an important step forward. We welcome the appointment of Lord Trimble as an international observer. Clearly it is very important that this is a truly independent inquiry and a thorough investigation that the international community can respect.
These events have captured the world's attention, but they should not be viewed in isolation. They arose from the unacceptable and unsustainable blockade of Gaza, which is a cause of public concern here in the United Kingdom and around the world. It has long been the view of the Government that restrictions on Gaza should be lifted – a view confirmed by UN Security Council Resolution 1860, which called for the sustained delivery of humanitarian aid and called on states to alleviate the humanitarian and economic situation persisting there.
It is essential that there is unfettered access – not only to meet the humanitarian needs of the people of Gaza, but to enable the reconstruction of homes and livelihoods and permit trade to take place. The Palestinian economy, whether in Gaza or the West Bank, is an essential part of a viable state of Palestine which we hope will one day exist alongside Israel in peace and security.
A solution to the Arab-Israeli conflict is firmly in the national interests of the UK, as well as those in the region. We want the new generation of Palestinians to grow up in hope, not despair, and believing in a peaceful settlement with Israel, not impoverished and susceptible to terrorist recruitment. We want the next generation of Israelis to live free from the fear of rocket fire and able to enjoy peaceful relations with their Arab neighbours. Whilst we cannot deliver this for either side ourselves, as friends to both Israelis and Palestinians we will seek to buttress the diplomatic initiative of President Obama's Administration and the proximity talks that are underway.
Thank you once again for emailing.
Best wishes,
Bess Mayhew
Office of Nick Clegg MP

From: LUCAS, Caroline <caroline.lucas.mp@parliament.uk>
Subject: RE: Gaza Air Attack
To: "HASANAT HUSAIN" <hasanathusain@yahoo.co.uk>
Date: Saturday, 12 June, 2010, 11:33
Dear Hasanat,

Thank you for copying me in to this correspondence and for
all you are doing to advocate justice in the Middle east.

Kind regards,
Caroline.

Caroline Lucas, MP for Brighton Pavilion
House of Commons
London SW1A 0AA


Subject: Israeli attack on the Gaza Flotilla
To: The Hon. Secretary of State
U.S. State Department
From: Hasan Z. Rahim
5 June 2010
Dear Madam Secretary of State:
I am deeply disturbed by the Israeli attack on the Gaza flotilla that contained humanitarian aid for Gazans suffering from the Israeli blockade. The flotilla carried people from many nationalities that also included Jews who were exercising their basic human right to bring a measure of solace to children, women and men in Gaza. Israel attacked the flotilla in international waters, itself a serious crime. That it prevents any humanitarian supplies from reaching the Gazans adds to this crime.
As an American, I urge you to do whatever is necessary to lift Israel's blockade on Gaza and allow humanitarian aid to reach the suffering Gazans.
Sincerely,
Hasan Z. Rahim
San Jose, CA
VoiceforJustice (www.voiceforjustice.org)
From: U.S. Department of State
To: Hasan Z Rahim
The United States deeply regrets the tragic loss of life and injuries suffered among those involved in the incident today aboard the Gaza-bound ships. We are working to ascertain the facts, and expect that the Israeli government will conduct a full and credible investigation.

The United States remains deeply concerned by the suffering of civilians in Gaza. We will continue to engage the Israelis on a daily basis to expand the scope and type of goods allowed into Gaza to address the full range of the population's humanitarian and recovery needs. We will continue to work closely with the Government of Israel and the Palestinian Authority, along with international NGOs and the UN, to provide adequate access for humanitarian goods, including reconstruction materials, through the border crossings, while bearing in mind the Government of Israel's legitimate security concerns. However, Hamas' interference with international assistance shipments and work of nongovernmental organizations, and its use and endorsement of violence, complicates efforts in Gaza.


Mechanisms exist for the transfer of humanitarian assistance to Gaza by governments and groups that wish to do so. These mechanisms should be used for the benefit of all those in Gaza.

Ultimately, this incident underscores the need to move ahead quickly with negotiations that can lead to a comprehensive peace in the region.
Other perspectives:
http://www.spiegel.de/international/world/0,1518,699101,00.html
http://open.salon.com/blog/lost_in_berlin/2010/06/03/swedish_crime_author_tells_his_version_of_israeli_assault
http://www.nytimes.com/2010/06/02/opinion/02oz.html?hp